Don't have to worry about "bumping" a vehicle or object while backing up again.  Parking assist devices warn you when you are getting close to an object.  They can be installed in the rear of the vehicle as well as the front.  In many cases the cost of the sensors are a fraction of the cost of a new bumper.  We also can install reverse cameras so you have a full view of what's behind you. 

Reverse cameras are not just for viewing what is outside your vehicle...  Have small children?  We can install a baby camera with a view of the rear seat so that you can safely monitor them without having to turn around.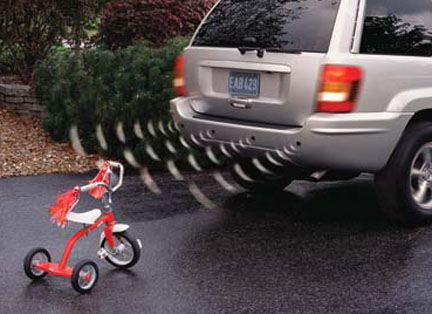 Sensors can be painted to match your bumper!