The iPod has revolutionized how we listen to music.  One is able to store mass amounts of music on a single device eliminating the need to carry around CD's.  There is no need to be limited to just being able to listen to an iPod with headphones.  We offer several methods of being able to listen to your iPod through your vehicle's sound system.  We can install a cable to just about any radio out there including factory ones!  Some will give you a simple auxillary input while others allow full control using the radio! 

Have an iPad?  We can integrate it with your vehicle!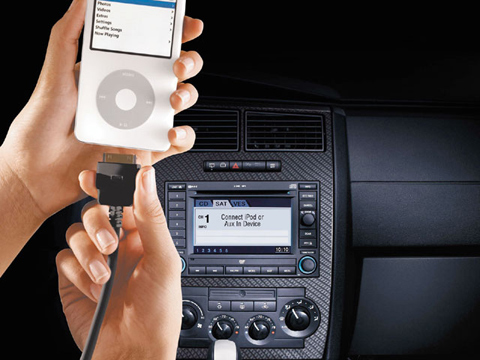 We can also integrate auxillary plugs to control other MP3 Players as well as cell phones!